Whitefish arts festival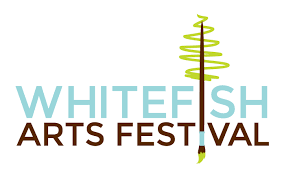 Dates: July 6-8, 2018
Event Hours: Friday/Saturday 10-6p; Sunday 10-4p
Location: Depot Park, Whitefish, Montana
For the second year, Terrance will be displaying his artwork at the Whitefish Arts Festival.  The festival is located at Whitefish's Depot Park on the corner of Spokane Avenue and Railway Street in the heart of scenic downtown Whitefish.
This year will be the 39th annual Whitefish Arts Festival. It is an event that has become a highlight for many over the 4th of July weekend and is sponsored by Whitefish Christian Academy. An annual favorite throughout the Northwest, the Whitefish Arts Festival maintains a long tradition of high quality arts and fine crafts. Whitefish is a picturesque village nestled in the Flathead Valley of Montana featuring beautiful lakes, majestic mountains and friendly folks strolling the streets during the 4th of July weekend.
For more information about this event, please visit the Whitefish Arts Festival website.
United Indians of all tribes foundation Searfair powwow

Dates: July 20 – 22, 2018
Event Hours: Friday 4pm – 10pm, Saturday 10am – 10pm, Sunday 10am – 8pm
Location: Discovery Park, Seattle, Washington
Paddle to Puyallup
2018 Santa Fe Indian Art Market